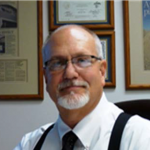 JONATHAN T. KRUER
Mr. Kruer's years of real estate experience include real estate acquisition, engineering construction, banking and master planned land development. A multi-faceted real estate professional with a proven track record, a reputation for hands on experience and strategic thinking, Mr. Kruer's innovative approach and diverse management skills are utilized throughout the Company. As a vigorous and proactive advocate for the Client, Mr. Kruer has proven to be an extremely creative and effective negotiator with contractors, agencies and governments.
Primary Activities
J.T. Kruer & Company / 1994 – Present
President and CEO, responsible for the day-to-day operations and management of a regional consulting firm; specializing in engineering construction and project management, technical services and estimating services to developers, contractors, lenders, and institutions throughout Southern California.
Professional Experience
Rancho Cielo Estates, Ltd. / 2001 – 2003
Managing Director: responsible for all aspects of this 1,700 acre master planned community; including forward planning, business plan development, project programming and budgets, agency and governmental relations, securing permits and entitlements, project marketing and promotions, builder sales and President of Cielo Realty, a full service real estate brokerage.
---
Rancho Cielo Estates, Ltd. / 1996 – 2001
Director of Construction: responsible for all aspects of construction for this 1,700 acre development. This large and unique project required over 10 million cubic yards of rock excavation, multiple water pressure zones, large scale pump stations, water tanks and force mains and 17 miles of on-site roadways. The project also required significant off-site public improvements, including large diameter sewer, water & drainage pipelines, and the widening of Del Dios Hwy.
---
Great American Bank / 1991 – 1993
As Vice President of Special Assets, Mr. Kruer served as the Bank's "trouble shooter", dealing with funding issues related to project cost over-runs, fund control & disbursement, project completion issues, developer competence and loan underwriting. On non-performing loans, Mr. Kruer would assess cost to complete and in some cases, complete critical improvements and would negotiate the resolution of environmental and governmental issues in order to preserve the value of the asset.
Mr. Kruer played a pivotal advisory role to the Resolution Trust Corporation (RTC) on residual land values, project feasibility and mitigation of engineering construction defects.
---
Great American Development Company / 1987 – 1991
As Vice President, Mr. Kruer created and implemented direct development construction management practices, including contract administration and bidding procedures. Presented recommendations to the Board of Directors and the Senior Loan Committee on project feasibility for joint venture participation and supervised fund control approval for civil engineering and geotechnical engineering activities on both direct and joint venture projects.
---
Patrick Construction / 1985 -1987
As Site Development Manager, Mr. Kruer was responsible for bidding, purchasing and the supervision of engineering construction activities for their land development projects and urban development.
---
Patrick Realty / 1984 – 1985
As Executive Vice President, Mr. Kruer coordinated market research, feasibility analysis and land acquisition. Registrations
Licensed General Engineering Contractor State of California, License #777345 Associations
Urban Land Institute
International Society of Explosives Engineers
Mt. Israel Reservoir Project Dispute Resolution Board